by Jerome Kehrli
---
Posted on Friday Dec 06, 2019 at 05:00PM in Banking
---
Yesterday we were amazed by the first smartphones. Today they have almost become an extension of ourselves.
People are now used to be connected all the time, with highly efficient devices on highly responsive services, everywhere and for every possible need.
This is a new industrial revolution - the digitization . and it forces corporations to transform their business models to meet customers on these new channels.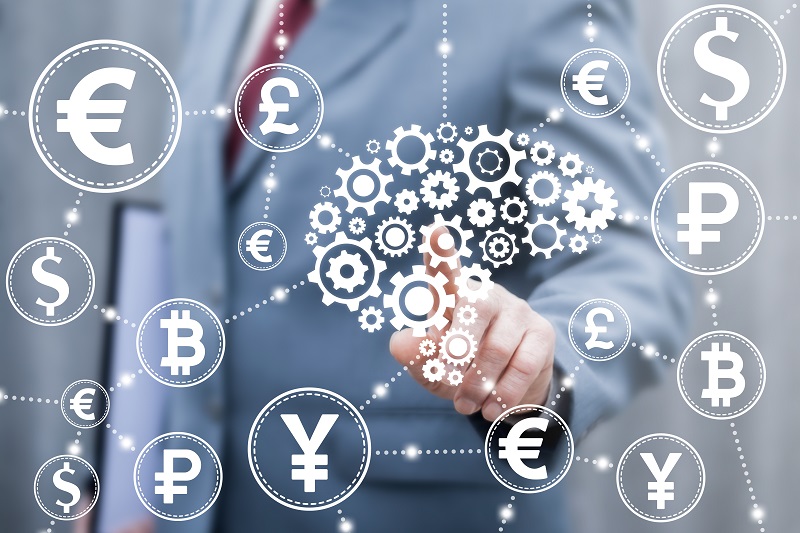 Banks worldwide are on the first line in this regards and for many years now they have well understood the urgency in proclaiming digitization as a key objective.
From a user perspective, the digitization confers enormous benefits in the form of ease, speed and multiple means of access and a paradigm shift in engagement. Since banking as a whole benefits from going digital, it is only a matter of time before operations turn completely digital.
The journey to digital transformation requires both strategy investments as well as tactical adjustments in orienting operations for the digital road ahead.
Fortunately, if technology can be perceived as a challenge, it is also a formidable opportunity.
And in this regards, Artificial Intelligence is a category on its own.
Read More
Tags: ai artificial-intelligence bank banking
---
by Jerome Kehrli
---
Posted on Monday Feb 18, 2019 at 08:42AM in Computer Science
---
The world of fraud prevention in banking institutions has always been largely based on rules.
Bankers and their engineers were integrating rules engines on the banking information system to prevent or detect most common fraud patterns.
And for quite a long time, this was sufficient.
But today we are experiencing a change of society, a new industrial revolution.
Today, following the first iPhone and the later mobile internet explosion, people are interconnected all the time, everywhere and for all kind of use.
This is the digital era and the digitization of means and behaviours forces corporations to transform their business model.
As a consequence, banking institutions are going massively online and digital first. Both the bank users and customers have evolved their behaviours with the new means offered by the digital era.
And the problem is:
How do you want to protect your customer's assets with rules at a time when, for instance, people connect to their swiss ebanking platform from New York to pay for a holiday house rental in Morocco? How would you want to define rules to detect frauds when there are almost as many different behaviours as there are customers?
Read More
---
by Jerome Kehrli
---
Posted on Wednesday Jul 04, 2018 at 09:34PM in Banking
---
The digitalization with its changes of means and behaviours and the induced society and industrial evolution is putting increasingly more pressure on banks.
Just as if regulatory pressure and financial crisis weren't enough, banking institutions have realized that they need to transform the way they run their business to attract new customers and retain their existing ones.
I detailed already this very topic in a former article on this blog: The Digitalization - Challenge and opportunities for financial institutions.
In this regards, Artificial Intelligence provides tremendous opportunities and very interesting initiatives start to emerge in the big banking institutions.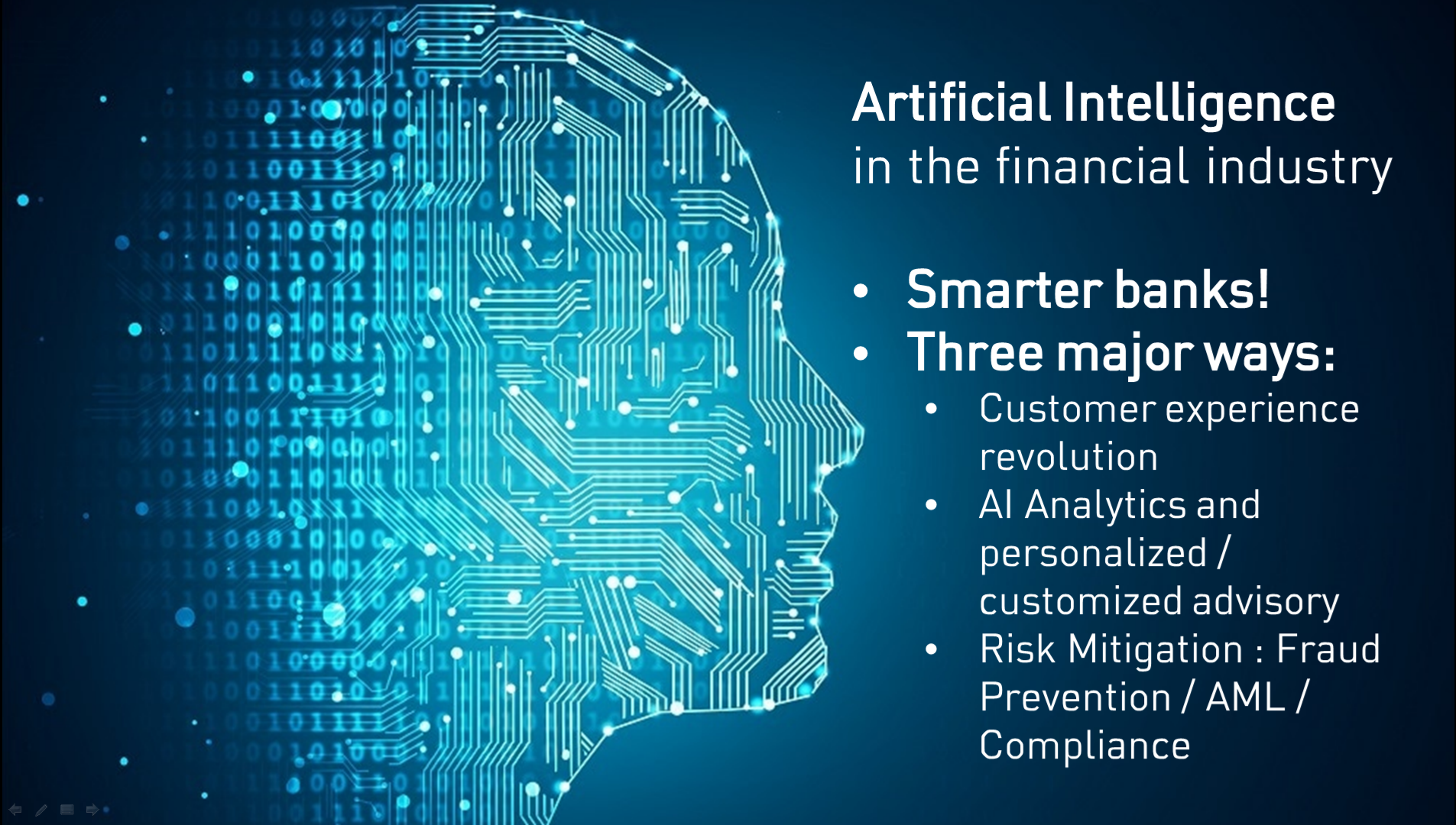 In this article I intend to present these three ways along with a few examples and detail what we do at NetGuardians in this regards.
Read More
Tags: ai artificial-intelligence bank banking banking-fraud digital-banking
---
by Jerome Kehrli
---
Posted on Friday Jun 29, 2018 at 04:29PM in Computer Science
---
This is a collection of three videos I recorded for the "empowerment fundation" as part of their file on Artificial Intelligence.
In parallel and in addition to BeCurious, the Empowerment Foundation launches in 2018 a project of curation files thematic through the bee² program.
Taking up the practice of curating video content, bee² means: exploring the issues that build our world, expand the perspectives of analysis, stimulate awareness to enable everyone to act in a more enlightened and responsible way facing tomorrow's challenges.
It's about bringing out specific issues and allowing everyone to easily discover videos the most relevant, validated by experts, on the given topic without having to browse many sources of information.
The three videos I contributed to are (in french, sorry):
The three videos can be viewed directly on this very page below.
Read More
---
by Jerome Kehrli
---
Posted on Monday Apr 30, 2018 at 02:57PM in Banking
---
In this article, I intend to present my company's - NetGuardians - approach when it comes to deploying Artificial Intelligence techniques towards better fraud detection and prevention.
This article is inspired from various presentations I gave on the topic in various occasions that synthesize our experience in regards to how these technologies were initially triggering a lot of skepticism and condescension and how it turns our that they are now really mandatory to efficiently prevent fraud in financial institutions, due to the rise of fraud costs, the maturity of cybercriminals and the complexity of attacks.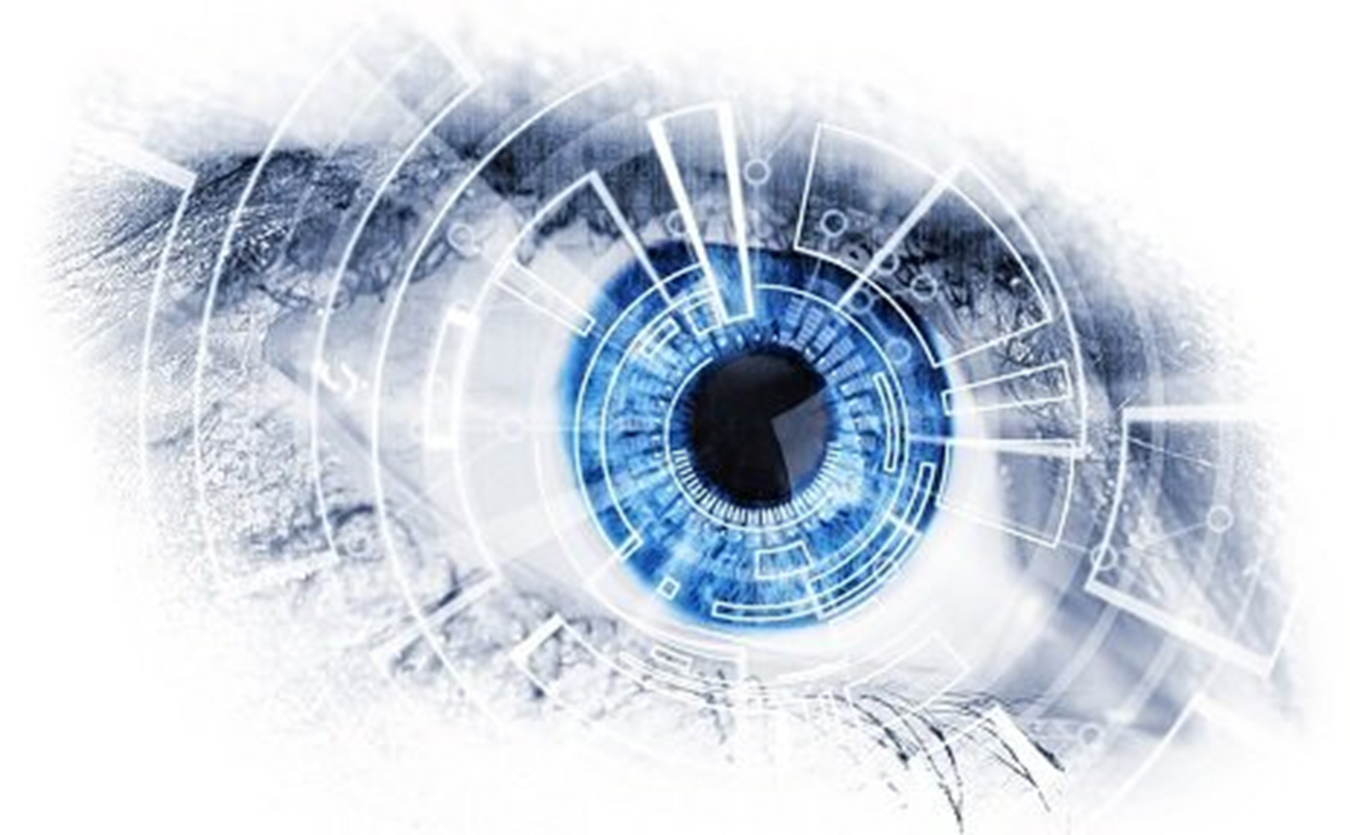 Here financial fraud is considered at the broad scale, both internal fraud, when employees divert funds from their employer and external fraud in all its forms, from sophisticated network penetration schemes to credit card theft.
I don't have the pretension to present an absolute or global overview. Instead, I would want to present things from the perspective of NetGuardians, from our own experience in regards to the problems encountered by our customers and the how Artificial Intelligence helped us solve these problems.
Read More
Tags: ai artificial-intelligence bank banking big-data finance fraud-prevention netguardians
---